2017 Amarillo Marathon
Help pccf fight cancer! 
helping patients one step at a time
All proceeds will benefit this foundation.  
www.panhandlecancercurefoundation.org.  
Online and paper registration form/links are below.  
Congratulations to all who ran the 2016 Amarillo Marathon! We had over 240 runners!  
Thanks again for all the money raised for PCCF.  
There will be two Pre-Race Packet Pickup and Late Registrations:
April 6, 2017 4p-6p
Texas Oncology, 1000 S. Coulter, Amarillo
April 7, 2017 4p-6p 
Get Fit, 1911 S. Georgia, Amarillo
Race will begin at Texas Oncology, 1000 S. Coulter.  
6:30 am - 7:00 am late packet pick up in Texas Oncology
7:15 am Start Ceremonies Begin
7:30 am Marathon, Half Marathon and 4-Person Marathon Relay Start
1:30 pm Finish Line Closes
8:45 am - 1:30 pm Great Post-Race Expo with 575 Pizza, Hamburgers, Donut Stop donuts and the awards!
Award Categories for Male/Female ages for Marathon & Half Marathon:  
13-19, 20-25, 26-30, 31-35, 36-40, 41-45, 46-50, 51-55, 56-60, 61-65, 66+
4 Person Relay – Men's, Women's, Mixed
Medals for all Half, Full, and Relay entrants!
Awards for 1st and 2nd place each age group in each division.
Cash awards for 1st place in men's and women's overall in the Full Marathon and the Half Marathon!  
Shirts for first 200 to register!
"Finisher" technical shirts for Full Marathon finishers. 
Students age 21 or younger receive a $10 marathon/half marathon discount or a $5 relay discount.  There will be no refunds, exchanges or deferrals of race entry.
Distances and locations for the Amarillo Marathon 4-person relay legs are provided below in the map section!
The average temperatures for mid April range from 41 to 62.
The weather is unpredictable so come prepared.
Water stations will be located approximately every one and a half to three miles!  They will include water, Sustain Sport hydration drink, fruits, GU energy gel, and extra food items! 
For our out of town guests our new hotel sponsor is the Home2 Suites by Hilton.  Double queen rooms for $92 for April 7th.  Book your room by April 1st.  Say you are with the Amarillo Marathon.
Expo will start at around 9a with Donut Stop Donuts, 575 Pizza, Hamburgers and more!
Amarillo Marathon  
Valeri Williams Marathon Chair
Karolyn Crabtree Marathon Chair
Amy Hudspeth Marathon Chair
Ashley Schilling Marathon Chair
Jennifer Campos Marathon Chair
Vice President of Fundraising (PCCF), jennifer.campos@usoncology.com
Gabe Walker Marathon Chair
Dino Owens Marathon Director, dino55@sbcglobal.net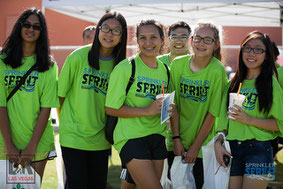 Come out with your friends or come and make new ones! Millions of people run races every year and there's something for everyone. Amarillo Marathon has something for everyone and we're working hard to make sure it's a great experience for anyone who attends!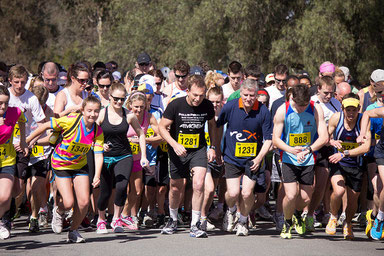 Police assistance and emergency response teams standing by.  Our goal is to make sure everyone makes it back without accident or injury. 
Please consult a doctor before performing any strenuous physical activity.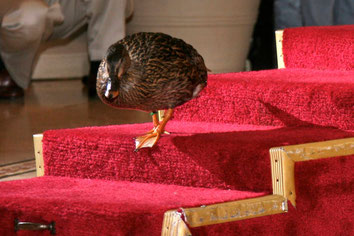 Come experience Southern Hospitality at it's finest as we roll out the red carpet for you. You won't find a race anywhere else that takes care of its participants like they do in Amarillo!
Online and paper registration forms/links:  
Distances for the 4 legs of the Full Marathon Relay:
1.- 6.78 miles (Starts at Texas Oncology, ends close to intersection of old Soncy Rd. and 9th)
2.- 6.03 (ends close to the intersection of Indian Hill and Hill Dr.)
3.- 6.30 (ends at the same point as leg #2 at Indian Hill and Hill Dr.)
4.- 7.09 (ends at Texas Oncology)
Further instructions for relay teams at packet pickup.
Map showing relay points is below.  Full Marathon runners will have approximately 15 water stations and Half Marathon runners will have approximately 8 water stations!
2017 Full Marathon (Click on Download for a larger map) Half Marathon turnaround is just west of Indian Hill and Girl Scout Rd.
Starts at 1000 S. Coulter at Texas Oncology, head north to 9th, head west to Old Soncy Rd. (bike road)., head north to Tascosa Rd., turn around head south on Old Soncy Rd. to W. Ama blvd., head west to Indian Hill, stay on Indian Hill to Hill Rd., head north on Hill Rd. to Bezner, head west to Blessen, head south on Blessen to Indian Hill, head east on Indian Hill to Old Soncy Rd., head north on Old Soncy Rd. to 9th, head east on 9th to Coulter and finish at Texas Oncology.
AM17.png
Portable Network Image Format
239.3 KB
---
2016 Amarillo Marathon Sponsors
 Gold Sponsors
*Ted Campos Family
  *Pantex
 Silver Sponsors
*Amarillo National Bank
*ER Now
*Dr. Mike Flores
 Bronze Sponsors
*Karr & Hardee Dentistry
*Dr. Rouzbeh Kordestani
*Merle Norman
*Pak A Sak 
*People's Federal Credit Union (+ water station)
 2016 Amarillo Marathon Sponsors and Contributors
Cinemark
*Walmart #3383 
*Panhandle Cancer Care Foundation
*Tyson
Walmart #00755
*Get Fit 
 *Bahama Bucks
*Aqua One
Coca Cola
575 Pizza
Sonic
The WaterStill
The Donut Stop
Wienerschnitzel 45th & Bell
Academy Sports+Outdoors
Texas Oncology (water station)
French & Co. Realtors (water station)
Street Toyota (water station)
Valero (water station)
Christian Motorcycles Association (water station)
Jason's Deli (water station)
Kids of Kenya (water station)
W.T. Super Hero Ladies (water station)
Dr. Sandy Winston
Bryan Townsend
Plains Dairy
A-1 Rocket
Home2 Suites by Hilton
United Supermarket-Bell
United Supermarket-Georgia
Mel Morris
Courtney Wilkerson
Trinity Fellowship Church
LaGrone Funeral Home
2017 Information 
Click on "Sitemap" below for information about:
and the Amarillo Marathon Staff